Join Red Hat and Crossvale for an exclusive by-invite-only
Virtual Whiskey Tasting Class
Event Driven Ansible
Join us in a storytelling experience where exploration, education and fun are the main ingredients on the table. We will walk you through the basics of how spirits are made, how to taste whiskey and what defines different styles.
Come and join us for a virtual whisky tasting from the comfort of your own home!
Event Date: December 15th, 2022 5.30pm (Central Time)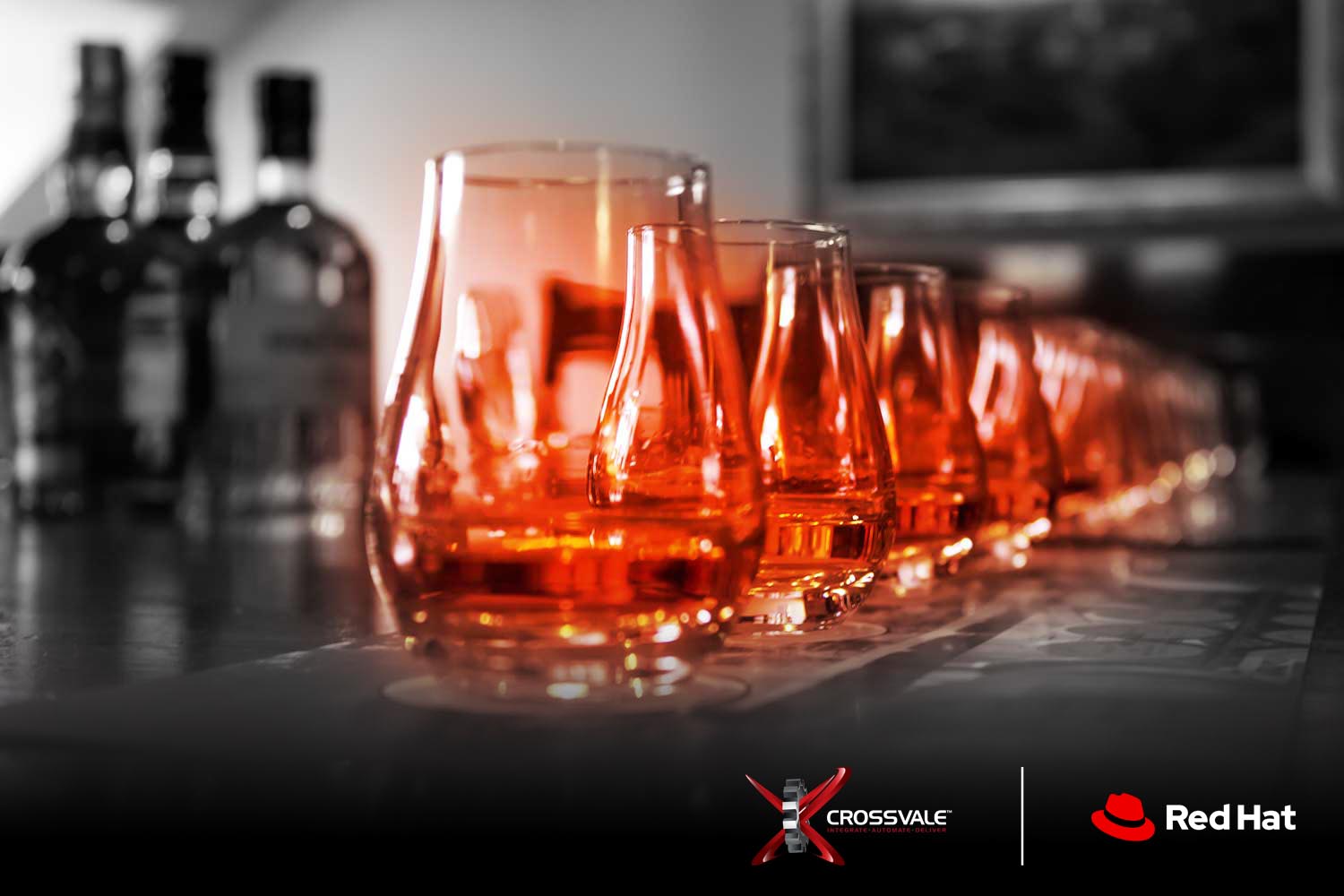 The average cost of an unplanned downtime, according to Gartner is $5600 per minute. If your Mean-Time-To-Resolution is one hour it would cost your company over 300K.
Using event-driven architecture to automate IT service delivery can prevent costly unplanned downtime, providing better user experiences and allowing IT team more time to work on high-value initiatives.

Learn how organizations can work smarter by automating IT actions with Event-Driven Ansible. Uncover answers to the following:
What is Event-Driven Ansible?
How to Improve MTTR and Boost Speed and Responsiveness of your organization
How to automate repetitive tasks for infrastructure, networking, edge, DevOps, Security, and Hybrid cloud with a single automation platform
Innovate Faster and Enhance Efficiency by eliminating human errors caused by high-volume repetitive tasks
Driving technology for leading brands